January
Robert Greer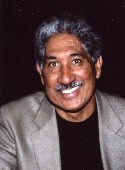 Robert Greer
is a native of Columbus, Ohio, who spent his formative years in the steel mill town of Gary, Indiana. He graduated from Miami University at Oxford, Ohio, in 1965 with a Bachelor of Arts degree and subsequently earned degrees in dentistry, medicine and pathology from Howard University and Boston University. He is a professor of pathology, medicine, surgery, and dentistry at the University of Colorado Health Sciences Center where he specializes in head and neck pathology and cancer research. He also holds a masters degree in Creative Writing from Boston University and an Honorary Doctorate of Humane Letters from Miami University, his alma mater.
Robert is the author or co-author of three medical textbooks and over 125 scientific articles. His murder/mystery novels centers around the character CJ Floyd, who is a bail bondsman/bounty hunter/antique and western collector/.../.../...that lives in Denver.
Greer has lived in Colorado for thirty plus years.
---
February
Cheryl Holt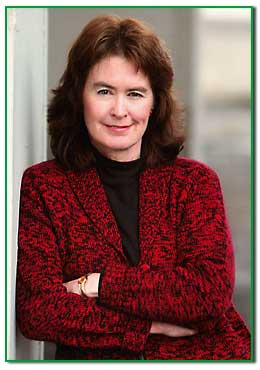 Cheryl Holt
is a New York Times best-selling novelist. She built her career as one of the women's fiction stars at the esteemed New York publishing house, St. Martins Press. Her hot, sexy, dramatic stories of passion and illicit love have captivated fans around the world, and she's celebrated as the Queen of Erotic Romance, which is currently the fastest selling sub genre of women's fiction. Due to the ferociousness of some of her characters, she's also known as the International Queen of Villains.
Cheryl received degrees in music, languages, and education, from South Dakota State University, and her jurist doctorate was obtained at the University of Wyoming. Her employment history includes such variety as public school teacher, cook, bartender, lobbyist, and political activist. She also did brief stints in metro-Denver as a deputy district attorney and administrative law judge.
Cheryl currently lives and writes in Los Angeles, California.
---
March
Dwight Fryer

Dwight Fryer
is an ordained Christian minister and marketing principal at a global transportation company, a graduate of the University of Memphis and Christian Brothers University, and a member of Omega Psi Phi Fraternity, Inc. His first novel The Legend of Quito Road earned him a position among the five finalists for Outstanding Literary Work from a Debut Author at the 38th NAACP Image Awards in February 2007.
Dwight is an enthusiast of history and his work has a major crossover following among readers of varied backgrounds. He is a Tennessee native and descended from a family of farm workers who lived on the historic twenty thousand acre Ames Plantation near Grand Junction, Tennessee (www.AmesPlantation.org) Dwight has twenty-five years of business experience in technology, finance, accounting, marketing, and leadership. He and his wife live in a rural area near Memphis. His hobbies include reading, flying stunt kites on the Mississippi River in downtown Memphis, and tooling around the countryside in his '69 Chevy Impala.
---
April
Lisa Jackson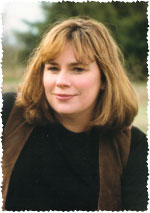 Lisa Jackson
can't keep away from murderers, especially serial killers. She's been killing people everywhere from Savannah and New Orleans to San Francisco and the Pacific Northwest—and it's been worth it. Her readers come back again and again, and her novels are fixtures on national bestseller lists. In fact, her book Fatal Burn was a number one New York Times paperback bestseller, and the first two of her novels to be published in hardcover, Shiver and Absolute Fear, were in the top five on the New York Times Best Sellers list.
Lisa Jackson's novels include the upcoming LOST SOULS and the best sellers Absolute Fear, which will be published in paperback for the first time in March, Hot Blooded, Cold Blooded, The Night Before, The Morning After, Deep Freeze, Fatal Burn, and Almost Dead. Last year, Most Likely to Die was written by Lisa, Beverly Barton and Wendy Corsi Staub was published and became a number three New York Times paperback bestseller. She is a member of the Mystery Writers of America, the International Thriller Writers and the Romance Writers of America.
---