January
Marsh "Reggie" White
From professional athlete, to banker, to minister for Christ, and now a first-time author,
Marsh White
, captures his journey in his book, A Huddle for Righteousness, released May 2005.
In 2004, Marsh began writing his first book, A Huddle for Righteousness, which is a story based on the High Priest Joshua who is on trial before God. Satan serves as the prosecuting attorney. Based on the Biblical teachings from Genesis to Revelation, Marsh parlays his professional experience as a disciplined athlete to tell a compelling story of righteousness before God.
As a professional athlete, Marsh was inducted in the Fannin County Hall of Fame for his many accomplishments, including being selected as All Southwest Conference as a freshman at the University of Arkansas, Player of the Year in high school, and All District for three years.
A short term international missionary, Marsh currently resides in Rowlett, Texas.
---
February
Freddie Lee Johnson, III
Freddie Lee Johnson, III
, grew up in the Washington, D.C. metro area. He attended Bowie State College, earning a bachelor of science degree in History and Teacher Education before going on to serve in the United States Marine Corps as a Communications-Electronics officer and Infantry officer with the Reserves. He later received masters and doctorate degrees in History at Kent State University. He currently resides in Holland, Michigan and is an Assistant Professor of History at Hope College.
Johnson is the author of the novels Bittersweet, A Man Finds His Way and Other Men's Wives. He is currently at work on his fourth book, a tale of love, lust, betrayal, spiritual collapse, resurrection and redemption. He has also been conducting research in Africa for a forthcoming book on the history of U.S. foreign policy on the continent.
---
March
Rashida Aisha Ali
Rashida Aisha Ali
is an author, artist, educator and philanthropist who lectures nationwide catering to female audiences, conducting workshops, seminars and symposiums on women related topics such as health and wellness, natural healing with alternative approaches, sexuality, male/female relationships and matters relating to the spiritual and metaphysical realm.
She is a poet and author of several books on spirituality, health, romance and lyrical verse including: Inner Sanctum, The Highest Joy, A song For You, The Healing Power Of God and Music Color and Medicine-A Healing For The Nations, Lyrical Butterfly (anthology) and Louisiana Lynching (biography).
Help I Need A Fan is a non-fictional account of the author's spiritual journey in quest of the divine purpose of menopause. This account focuses not on the ill-effects that women experience during this climacteric change but conversely, the beauty and spirituality that emerges. Help I Need A Fan is about change, growth, renewal and transformation.
---
April
Angela Knight
Angela Knight's
first book was written in pencil and illustrated in crayon; she was nine years old at the time. At 15, she read The Wolf and The Dove, at least until her mother caught her at it. But it was too late - she'd already been bitten by the romance bug.
In 1996, Angela discovered the small press publisher Red Sage, and realized her dream of romance publication in the company's Secrets 2 anthology. After several of her novellas saw print in Secrets, Berkley editor Cindy Hwang discovered her work there and asked her to write for the company. Since then she's published four novels. One of them, The Forever Kiss, won Romantic Times Bookclub's Critics Choice award for Best Erotic Romance. Another, Master of the Moon, spent three weeks on the USA Today bestseller list.
Angela lives in South Carolina with her husband, a sheriff's deputy, and her son, an aspiring science fiction novelist.
---
May
Priscilla A. Maine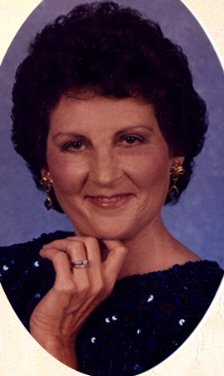 Priscilla A. Maine,
is an active member of Women Writing the West, Romance Writers of America, EPIC, EPPRO, EQUILD, Oklahoma Writers Federation, Inc, McSherry's McWriters and a graduate of Writer's Digest School. One of her short stories, To Hell and Back, was published in a collection of works by native writers, funded by the Lannan Foundation, for the Chickasaw National Library. She has published in Trends for Victims, a victim services newsletter, Better Homes and Gardens, Calico Trails, Women Writing the West, and ReadTheWest.com.
ANGELS UNAWARE, is her first book length publication and a 2000 Frankfurt Award nominee. JOURNEY OF THE EAGLE is a historical/western romance. Blackstone Audiobooks has produced ANGELS UNAWARE which is now available from Ulverscroft in hardcover, large-print format.
Born and raised in Atoka County, Oklahoma instilled a love for its rich history in Priscilla. It is no accident that this area provides the setting for her historians.
---
June
Jim Goulding
Jim Goulding,
is 43-years-old and lives in Elmhurst, IL, with his wife, Diana, of 22-years. They have two children.
Jim began his career at the Chicago Board of Trade (CBOT) as a runner in 1979, at the age of 17. He was a member of the CBOT, 1984-2003. Currently Jim works for a broker/dealer in Chicago. He writes trading systems, trades Fixed Income markets, coaches traders, writes curriculum for trading classes, and builds information dissemination systems for traders to access. He's written three non-fiction books, prior to Nano. Nano is his first novel.
---

July
Charles L. Chatmon
Charles L. Chatmon,
is a native of Los Angeles, California and has been writing since his day in junior high school. Over the years, Charles has written for his high school newspaper, as well as college and community periodicals. He has recited his poetry in venues ranging from coffeehouses to book fairs and expos over the years. In 2001, Charles wrote his first book of poetry, The Depths of My Soul via Milligan Books, and two years later returned with another book of verses entitled The Voices of South Central.
For the present, Charles is continuing to produce great works such as a third book of poetry due in mid 2006; freelancing for magazines and newspapers and working on his other creative projects, which are his prose works.
---
August
Mark D. Crutcher
Mark Crutcher
, has been an executive for the past eight years in the field of human resources for Fortune 500 companies, directing their recruiting efforts, before pursuing a writing career. In his Essence Magazine best-selling book,
Checkmate: The Games Men Play
tries to empower women by giving them something much more - first-hand knowledge about the games, tricks, and techniques men use to capture their hearts, souls, minds, and bodies when they have no intentions of being in a committed relationship.
On August 18, 2001 at 3:30 pm, Mark Crutcher, a reformed player, who finally found the woman of his dreams, stood at the alter waiting for a bride that never showed up. The humiliation and pain of that day is what finally led him to understand exactly what women go through when they are hurt by the callous and deliberate actions of players.
Born in Memphis, Tennessee, Mark currently resides in Desoto, TX.
---
September
Lori Avocato
After serving in the Air Force as a registered nurse,
Lori Avocato
decided to switch careers and now writes a humorous romantic mystery series for Avon Books. She lives in New England and is a member of Mystery Writers of America, The Author's Guild and Sisters in Crime.
Lori believes that we all need a great entertaining read and humor always helps. Her Pauline Sokol Mystery Series, in which a burned out nurse becomes a medical insurance fraud investigator, is a perfect medium for Lori's quick wit and amusing, believable characters. Lori's first book of the series has made the best-selling suspense/thriller list on Amazon and placed second in the Reviewers International Organizations award of excellent for debut novel. A new book in The Pauline Sokol Mystery Series will be out every six months.
You can visit Lori's website at: www.loriavocato.com where you can drop her a note.
---
October
Gunnar Jensen
I was born in 1954 in a small town in the north of Denmark and I worked for more than 25 years in the IT-industry, most of the time in sales.
Since my childhood I have always been interested in the big existential questions: Who are we? Where do we come from? Where are we going?
So in 2005 I resigned my job in order to finish my first book and make a living as a full-time author together with speaking and education activities. The book "WHAT IF …?" is published in 4 different languages (English, Spanish, German and Danish).
I just celebrated silver wedding with my Mexican born wife Roxana and we have two daughters by the age of 19 and 23 respectively.
I read a lot of books and I my wife and I both enjoy traveling as well as playing golf.
---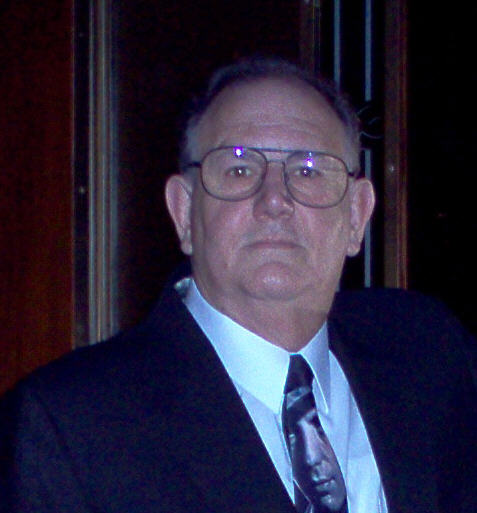 November
Stephen LaFevers
Stephen LaFevers
is a man of many experiences. He has at various times been responsible for killing flies at a cheese plant, a medic on the transAlaska oil pipeline, a Registered Nurse, a Family Nurse Practitioner with prescriptive authority, a hypnotherapist and Registered Hypnotherapy Instructor, an EMT/Paramedic Instructor, a State EMS Training Coordinator, a school teacher, a bus driver, a dishwasher, and others. He is the co-author of the first textbook for the EMT-Intermediate that met the guidelines of the National Council of State EMS Training Coordinators. He also has written fiction, and numerous magazine articles. His medical thriller, Dreams of April Ten was a finalist in the Eppie Awards, and his latest work is an entertaining and informative book on Hypnotherapy, Hypnosis in Healthcare.
---
December
David S. Brody
David S. Brody
is a real estate attorney who graduated from Tufts University and Georgetown Law School. The Wrong Abraham is his third novel in the Shelby Baskin series, the first of which, Unlawful Deeds, was a Boston Globe bestseller. He was named Boston's "Best Local Author" by the Boston Phoenix newspaper following the release of Blood of the Tribe, the second book in the series. Mr. Brody resides in Westford, Massachusetts with his wife, novelist Kimberly Scott, and their two daughters. In his spare time, Mr. Brody is active in youth sports and Special Olympics, and plays on adult ice hockey and softball teams.
---